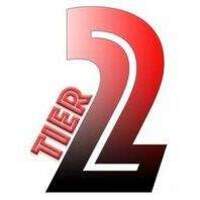 Job Detail
Proposed Salary £39,100 £45,000 Doe

Career Level Staff

Experience 2 Years

Gender Any

Industry HR/ Servises

Qualifications Bachelor's Degree

Email
Job Description
Contract Type- Permanent
Working Pattern- Full time – flexible working may be considered
Working Hours- 35 Hours Per Week
Salary- £39,100 – £45,000 doe
Location Options- Birmingham
Function Type- Corporate Functions (HR, Finance, IT)
The role
The HRBP role is a great opportunity to work with a diverse range of teams, managers and leaders to help build organisation and people capability. You will shape and implement effective people strategies aligned to the delivery of strategic and annual business plans.
You will work closely with managers and leaders to enhance workforce performance, foster and nurture strategic people enablers such as talent, leadership and culture, as well as develop people solutions, to achieve the organisation's objectives enabling employees to flourish.
Supporting the Director of Human Resources and Organisational Development, Head of HR Operations and Head of Resourcing and Talent in the delivery of the HR People Strategy, you will be personally accountable for the delivery of specific projects to help us deliver our corporate objectives.
By developing meaningful relationships with key people and teams across the organisation, using data to inform decisions, and delivering a portfolio of business relevant, value-added people solutions that meet the evolving needs of the organisation – you will develop a strong and measurable understanding of your business areas and work with them to recommend and deliver people-related solutions to support delivery.
You will also be required to demonstrate good partnering practice by managing external threats and opportunities that might affect the organisation.
About you
With previous successful experience of operating as a truly strategic HRBP, in an organisation of a similar scale and complexity, you will have demonstrable experience of providing strategic and viable risk-based solutions.
Culturally aware, you will have sharp analytical and communication skills and be able to give, and confidently explain risk and rationale behind decisions and advice. With proven experience of handling complex cases with sensitivity, you will be capable of managing conflict in a solution-orientated way.
This job will suit someone who enjoys working in a fast paced, demanding environment who is comfortable exercising judgement and making decisions. You will need to 'spin several plates' at the same time so the ability to manage shifting priorities and stakeholders appropriately, is key.
A proactive and credible relationship builder at all levels you will have demonstrable experience of supporting senior staff with organisations change. With a robust breadth and depth of HR technical capability, you will be comfortable when advising leaders and managers on strategic HR issues and working collaboratively with them and your HR colleagues to develop a strong organisational culture and capability.
For a role at this level, we would expect you to be CIPD qualified (or equivalent qualification or experience level) with a demonstrable commitment to CPD.
If you have worked in a unionised and/or professional services environment that would be helpful.
Other jobs you may like