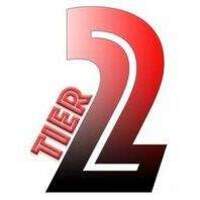 Job Detail
Proposed Salary £46,000 Per Annum

Career Level Staff

Experience 2 Years

Gender Any

Industry Finance/ Banking

Qualifications Bachelor's Degree

Email
Job Description
Edgbaston, Birmingham
Circa £46,000 per annum
Permanent, Full time
Reporting into the Development Manager within a department spearheaded by a new Head of IT and Change, we are seeking a Salesforce SME to provide support and development.
In your new role, you will be joining Al Rayan Bank during a time of true transformation.Through your expertise of Salesforce, you will be providing hands on design and development to support new and existing salesforce and ancillary systems.Through a collaborative approach by proactively engaging and collaborating with the business you will solve complex IT needs in line with our strategic priorities.This is your chance to be a crucial part of an innovative journey to help Al Rayan Bank meet its strategic objectives and to create outstanding customer technology outcomes.
The Bank is investing significantly in its infrastructure, we are at the beginning of our digital and customer self-service journey.Due to the relatively small size of the business there is a real opportunity to make a big impact in an ongoing growth and success story.
Your Salesforce expertise accompanied by an ability to lead, manage and motivate your team will be crucial for us to evolve.
About us
Al Rayan Bank is a growing, ethical and incredibly diverse bank based in new offices in the leafy suburb of Edgbaston, a stone's throw away from central Birmingham. As part of the Masraf Al Rayan Group which is the 2nd largest bank in Qatar, we've got exciting growth plans and aim to deliver a professional, first class service to our customers.
This is a fantastic opportunity to join our growing bank where we can offer exceptional opportunities for you to make your mark and progress your career in a diverse, ethical bank that you can believe in.
Competencies, skills, knowledge and experience to undertake the role;
Essential
Significant experience of working on Salesforce technologies (force.com
Web design skills including use of frameworks (such as Angular js)
Experience of working on System front end user Interfaces (UIs)
Proven experience of managing, leading, motivating and developing internal and external teams.
Strong organisational and personal effectiveness skills, including planning, forecasting and time and project management, with a proven track record of project delivery in cross functional projects
Sound knowledge of structured change management, software development lifecycle and a range of development methodologies.
Analytical, innovative and enquiring approach and the ability to think above problems and deliver solutions, working autonomously and taking the initiative.
Extensive experience in CSS/HTML and javascript to enhance user experience
Substantial knowledge in integration technologies (Web services/REST APIs)
Working knowledge of XML standards
Desirable
Experience of overseeing and managing third party vendor's performance and relationships.
Other jobs you may like