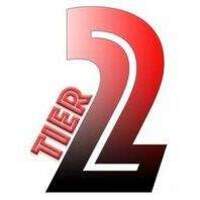 Job Detail
Career Level Staff

Experience 2 Years

Gender Any

Industry Business/ Management

Qualifications Bachelor's Degree
Job Description
THE ROLE AND WHAT TO EXPECT
 To work closely with the Managing Director and in conjunction with other Group
Companies and colleagues, to develop adi Group's opportunities within the allocated
region
 To achieve revenue and opportunity conversion aspirations in line with customer
and Group development plans
 Develop strategic relationships to grow adi Group opportunities.
 Build customer relationships with new clients
 Forecasting sales targets and ensuring delivery
 Attending industry functions and trade shows
 Providing Market feedback to the management team
 Exceeding sales targets
 Identify and bring to the attention of your manager any training or development
needs you are aware of, which would help you to improve your work performance
WHAT YOU WILL NEED TO SUCCEED
 At least 12 months experience in a similar role
 Excellent written and verbal communication skills
 Good telephone manner
 Confident in opening and closing business
 Excellent negotiation skills
ABOUT ADI GROUP
adi Group is a large, multi-disciplined, privately owned engineering company offering a single source,
integrated service to provide Totally Engineered Solutions. Founded in 1990, the group specialises in
supporting the manufacturing sector in the UK & Ireland, through 18 limited companies and over 20 service
divisions. Enjoying exponential growth over the last three years, the Group has seen its workforce increase
by 50% to over 500 employees.
WHY WORK FOR US
Whether you work at our flagship head office, at one of our 14 regional offices, or at one of our client
residencies, a job at adi is fast-paced and promises variety, progression and opportunity.
We are dedicated to creating a winning team with a strong work ethic, a commitment to excellence and
above all, a passion for engineering.
Other jobs you may like