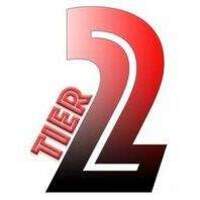 Job Detail
Proposed Salary Depend

Career Level Student

Experience Fresh

Gender Any

Industry Business/ Management

Qualifications Internship Requerments

Email
Job Description
We are offering internships for talented, motivated individuals who are interested in using their management and language skills in a professional setting. We offer paid internships of up to 6 months and the successful completion of the internship could lead to a permanent position when the intern finishes their studies.
Why Alpha?
Alpha is at the forefront of the translation and localization industry. Founded in 1987 we have the in-house resource to fully succeed in delivering continuous localization projects for clients with ever increasing efficiency. We embrace new technology, increase time and cost efficiencies, and pioneer best practice. Globally we employ in-house over 150 permanent translators and 70 projects managers in 13 countries. We are fully committed to delivering high-quality localization, technical competence and a best-of-class service to all our clients.
Benefits of an internship at Alpha
An internship at Alpha is an opportunity to see language being used in a commercial setting and to use and improve knowledge and skills gained at university. Our wide range of in-house localization services means interns will engage with all aspects of the translation industry, and will experience the entire life cycle of a project.
The intern will be working in a team of translators and project managers, and assigned a mentor who will guide them through their time at Alpha. They will receive continuous feedback to develop their skills and training in translation tools such as Trados and MemoQ. We offer a structured approach, with regular appraisals and interns will be encouraged to keep a personal record of progress made.
For students keen to pursue a career in translation or project management in the language industry, and consider themselves hard working and willing to learn, Alpha can help them build on their talents by providing them with professional experience in a supportive environment. To be considered, candidates must pass a small language test and a short interview with a Programme Manager.
Other jobs you may like