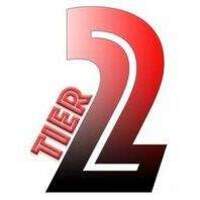 Job Detail
Career Level Staff

Experience Fresh

Gender Any

Industry Business/ Management

Qualifications Placement Requerments
Job Description
Expert project management is at the heart of any successful localization company. That's why Alpha has developed a specialized new training program to develop Project Managers (PMs) with the skills and experience to thrive in the modern localization industry.
It's called the Alpha PM Training Program and the first intake began in October 2020.
We talked to Course Director Charlotte Virgoe about the reasons why it's come about, what the training involves, the aspirations of the program, and the progress so far.
Q. Can you give us a quick summary of what the Alpha PM Training program is all about?
A: It's a nine month training program with a mixture of training methods, aiming to give the new PMs a thorough, in-depth understanding of the localization industry, project management in this sector, Alpha as a company, and experience working with our range of clients.
Q: Why has it been introduced?
A: We wanted to ensure we have an outstanding "next generation" of PMs coming through here at Alpha. It's structured so that the trainees are well prepared to work in any of Alpha's divisions and are not trained only on one client or set of clients.
Q: Who is currently taking part in the program?
A: On this first program, we have five trainees: Gen, Hao, Lucy, Tess and Yuxin. It's a diverse group: we have two trainees from China, two from the UK and one from Italy.
Q: Can you tell us how the training is structured?
A: There are five concurrent training tracks which are aimed at developing both a depth and range of skills and experience. These are: classroom learning, on-the-job training, individual/group projects, placements and assessments.
Q: Can you tell us more about these different training tracks?
A: Classroom learning is particularly heavy at the start of the program. A number of Alpha staff, led by me, Steen (Operations) and Lana (Operations) are providing group education on technical, business and conceptual aspects of the Alpha PM role. The team then gets to put this classroom learning into practice by working on live projects, which forms their on-the-job training. We expect they will learn a good deal by doing.
There are also regular individual/group projects. The trainees will have specific assignments to complete that involve proactively contacting different people within Alpha, carrying out useful research and analysis, and presenting the results. We hope these will also be of benefit to the company, so if anyone has any such tasks they'd like us to take on, please let me know by email at [email protected]
Placements are another key feature of the program. At various points across the nine months, the trainees will spend a week or so assigned to other departments within Alpha, to learn in more depth what they do and how they work, to broaden their experience and to build better relationships throughout the company. We have very high expectations of our trainees! Consequently, there will also be regular assessments, on both hard and soft skills, to make sure that we are training them well and they are implementing what we are teaching.
Other jobs you may like