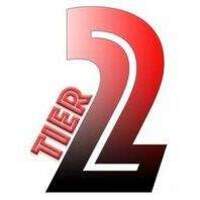 Job Detail
Proposed Salary £40,000 £50,000 + Bonus

Career Level Staff

Experience 2 Years

Gender Any

Industry HR/ Servises

Qualifications Bachelor's Degree

Email
Job Description
Al Rayan Bank is a growing, ethical and incredibly diverse bank based in new offices in the leafy suburb of Edgbaston, a stones throw away from central Birmingham. As part of the Masraf Al Rayan Group who are the 2nd largest bank in Qatar, we've got exciting growth plans and aim to deliver a professional, first class service to our customers.
We are looking for an HRBP on a permanent basis to lead on HR Projects and act as a strategic partner for the Senior Leadership Team. You'll be joining a growing, welcoming, friendly and experienced HR Team in a period of positive change for both the HR Team and the Bank.
Purpose of the Role
To act as a strategic business partner for Heads of department, working proactively with the business to develop local people plans in support of the business objectives.
To lead on key HR projects as directed by the HR Ops Manager, focused on the development, engagement and retention of our people as well as regulatory compliance.
Key Responsibilities and Tasks
Act as a key interface between HR and the business and a trusted partner to Executives and Heads of department.
Create and implement strategies around talent development and engagement.
Provide high quality professional advice to the business on organisational design, restructuring and complex employee relations issues.
Identify opportunities to drive efficiencies within HR processes and improve service delivery.
When required, manage and support disciplinary and grievance matters ensuring that we remain within legislation and resolve issues in a timely and supportive manner.
Provide advice and support to line managers and staff on legislative and regulatory directives and ensure a balance between business needs and legal requirements.
Ensure that HR policies and procedures and applied fairly and consistently by management, providing support and guidance where necessary.
Recommend and take the lead on the development of Policies and Procedures as needed.
Deliver HR specific workshops as required e.g. performance management.
Work with the Head of HR and HR Service Manager on any people initiatives as requested
We are looking for someone ideally from a professional/Financial services background but most importantly a team player with drive and energy to push the HR function forward.
This a fantastic opportunity to join our growing bank where we can offer exceptional opportunities for you to make your mark and progress your career in a diverse, ethical bank that you can actually believe in.
Other jobs you may like