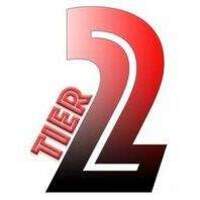 Job Detail
Career Level Staff

Experience Fresh

Gender Male

Industry Other

Qualifications Certificate

Email
Job Description
Al Raza Foundation is a UK based charity. We are registered both with the UK Border Agency (UKBA), as an A-Rated licensed sponsor under Tier 5 Religious Workers (SLN: 6WR19F3X0), as well as with the UK and Wales Charity Commission.
The foundation holds on an annual basis religious programmes during the Islamic month of Muharram. As an integral part of these programmes we currently seek a Religious Scholar/Reciter, from the Jafferia school of thought/Shia branch of Islam to lead these programmes as the main guest speaker, which this year commence in late August. We envisage there will be 18 programmes in a period of 36 days at our premises on Park Grove, Levenshulme, Manchester, UK
The suitable candidate must have experience in delivering religious lectures, at Jafferia institutions & preferably at an international level. The duties for the Muharram programmes will be to deliver religious lectures, at our organisation premises in the U.K. Each programme normally lasts 3 hours. These will start from Monday 26 August 2019 and complete by Monday 30 September 2019.
Our preference is to source a UK national religious scholar/settled worker. However, the role is also open to any overseas applicants wishing to apply. Remuneration will be based on experience. The pay/conditions offered are equal for both settled and overseas workers in similar roles, and the remuneration will comply with National Minimum Wage regulations, regardless of the applicant's location.
Other jobs you may like